We are known for our Octo Skull rings , but this particular client wanted something a little different. He wanted the real thing!
A real Octopus with a ships anchor and a skull somewhere in the design.
He wanted it big and bad as!!  This is what we come up with … We loved how this design came together. More people are enquiring on getting their own Octopus design. It's becoming our trademark.
We know you guys love our Octopuses, so we will be adding new Octopus rings and pendants to our range of Jewellery on the website very soon.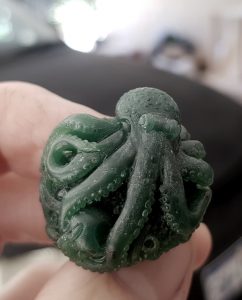 to the finished product in Silver
---