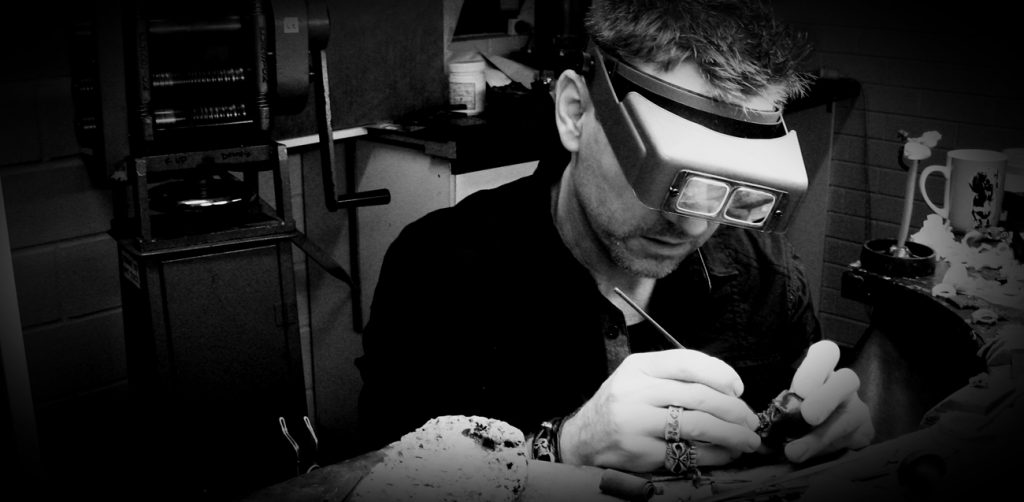 The man behind the brand Chris Black Designs is designer Cory Brinsdon   While Cory lives in Australia, he was originally born in New Zealand. And this is where he draws a lot of his inspirations. The indigenous Maori people are  known for their exceptional artistic skill like tattooing or hand carving. This craft inspired Cory and has instilled within him a respect for the nearly lost art of hand crafting jewellery. This is why his pieces are crafted solely by hand, which allows him to add character to each and every piece he makes. Cory enjoys creating skull jewellery more than any other design theme.  Chris Black Designs offer a true individual and custom handmade craftsmanship .
When i design a piece of jewelry i want to give it some personality so it becomes part of you and your character …almost like the Jewellery is choosing you …
Chris Black Designs was established in 2004 after designing & making traditional jewellery for other jewellery retailers for over 20 years, it was time to unleash my own designs on to the market.
Our designs are made from quality materials 18ct gold & Sterling silver. We use many different precious gem stones including black , white & coloured Diamonds. All pieces are original designs & hand finished in my jewellery studio.
                    If you want to see up to date photos and special offers follow us on Instagram