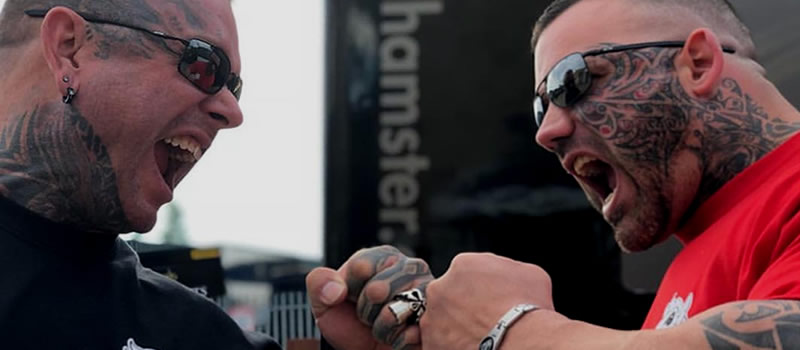 One of the legends of body building Lee Priest 6 time contestant for Mr Olympia… First place Mr Universe 2013 … to many others to list  @Leeapriset
Priest has also done some TV and movie work. He did all the bodywork for The Hulk Movie and also for the video game. In 2011, he appeared a local Australian TV series, Rescue Special Ops. In 2012 Priest was featured in the promotional ads for Big Brother Australia 2012.
Following a seven-year absence from competitive bodybuilding, Lee Priest returned in 2013 to compete in the NABBA Mr Universe where he won the overall title as an amateur. He then appeared as a special guest at the 2014 Universe Championships while he was on tour in the UK.
Priest joined MuscleSport Magazine in November 2014 and began writing a monthly column online and in their print magazine. He was featured on the cover of their Winter 2015 issue.
This Punisher ring was a custom piece were we added the face tattoo to the ring design
---